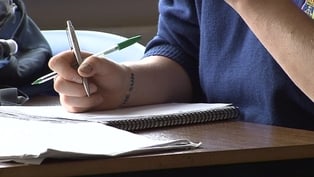 RTÉ News has spoken to one secondary school that said it is being forced to send first year and second year students home early four and two days a week respectively due to staffing cuts.
A second school said it was timetabling study classes for students because it did not have enough teachers.
Both of these steps are against Department of Education regulations, which stipulate a set number of hours of teaching for students.
The schools said that due to the needs of their students, they had decided they could not cut Guidance Counselling hours or increase class size to compensate for the cuts. These are steps that other schools have taken.
Both schools spoke to RTÉ on the condition that they would not be identified.
The ASTI said second-level schools were in a catch-22 situation with no choice but to make decisions that would impact negatively on the education of their students.