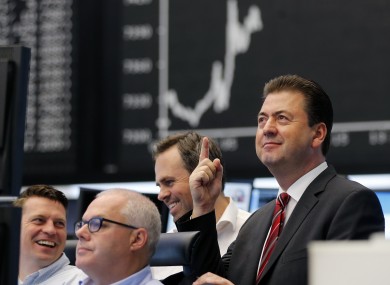 THE COST OF BORROWING for the Irish government on the bond markets has fallen today, as investors respond positively to
the German constitutional court's rejection
of a complaint which would have killed off a permanent Eurozone bailout fund.
The yield on Irish bonds on the markets – i.e. the interest rate that investors expect to receive in exchange for lending money – has fallen on second-hand bond markets today, just a day before Ireland goes back to the markets to borrow on a short-term basis.
The cost of taking out a 9-year loan stood at 5.44 per cent at 2:45pm this afternoon – the first time since August 2010 that Ireland would have been able to borrow money quite at a rate below 5.5 per cent.