From RTE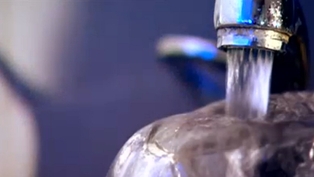 The Taoiseach has confirmed that households will have to pay for their own water meters, however he said the cost had not yet been determined by the regulator.
Enda Kenny said the cost will not include an installation charge because that will be covered by a loan from the National Pensions Reserve Fund.
Mr Kenny said there would be a cost for the meter itself, which he said would be "multi-functional".
It has been reported by The Sunday Times that the cost of a water meter could amount to around €300, however Mr Kenny said any reports about the costs of meters were speculative.
The Taoiseach said the Minster for the Environment would bring a memo to Cabinet shortly.
Read more here