Taoiseach Enda Kenny has warned that EU leaders must follow through on their decision to recapitalise Irish banks.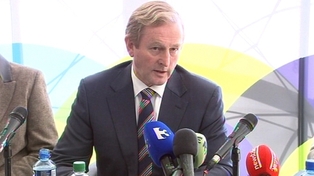 He said it was "very important" for the stability of the euro and for the citizens of Europe that decisions made by heads of government were implemented.
Mr Kenny was speaking in Bucharest before meeting a number of EU leaders ahead of an EU summit later this week.
Sources have told RTÉ News that many details of any deal are yet to be worked out and no definitive proposal had been agreed.
Key stumbling blocks are the fact that a new regulatory mechanism will have to be operational before Ireland can secure a deal.