The National Asset Management Agency has announced proposals to invest €2 billion in Ireland over the next four years.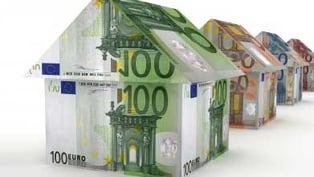 NAMA chairman Frank Daly said the investment could generate 25,000 jobs in construction and an additional 10,000 jobs in the wider economy.
The planned €2 billion investment was announced at a business breakfast in Galway city this morning.
The money will be used to complete commercial and residential projects and to develop future greenfield sites.
Mr Daly said that 90% of the agency's Irish property assets were located in the greater Dublin area and in Cork, Limerick and Galway.
NAMA will also launch at least one Qualifying Investor Fund this year, to attract big institutional investors.
With regard to residential mortgages, the agency said the 80:20 deferred payment initiative had generated €8.4m since the pilot phase was launched two weeks ago. Rental income is being generated from over 9,000 residential units.